HUSTLE CULTURE PODCAST
Real-Life Stories About Success
Hustle Culture
Hustle Culture is a podcast for entrepreneurs, intrapreneurs, and anyone that wants to better themselves. With Hustle Culture, you can join me as I share my journey to 7-figures, and interview amazing people that have done and reached 7, 8, and 9 figures.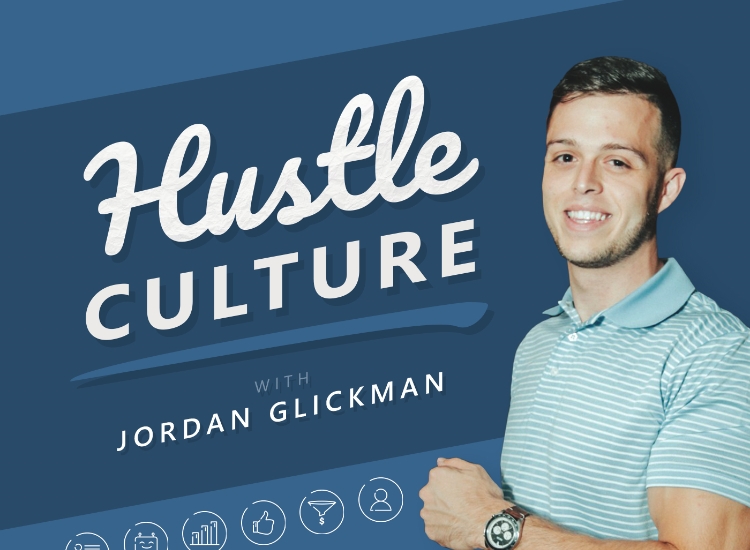 Why I'm Starting a Podcast
COVID-19 has given me so much more time to reflect on so many things of my past and has prompted me to try new ideas, new businesses, new routines and now a podcast. Listen in to this short podcast as I outline what I plan to do with this new venture and what you can […]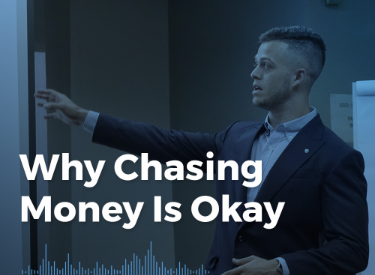 Why Chasing Money Is Okay
Chasing money is certainly looked down upon by many, but in this episode, I talk about the advice I wish I was given years ago. If you're listening to this episode, at some point and time you've likely chased money or a goal that's achieved by having a certain amount of money. I personally don't […]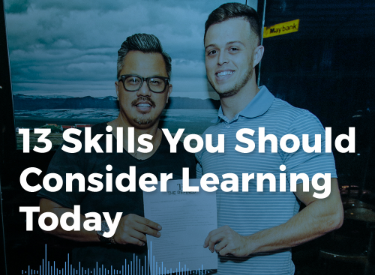 13 Skills You Should Consider Learning Today
COVID has changed our lives as we know it forever – For some of us, it's for the good and for some not so much. After reflecting on a lot of the skills that have gotten me to where I am today in addition to the ones I see being leveraged most prominently for my […]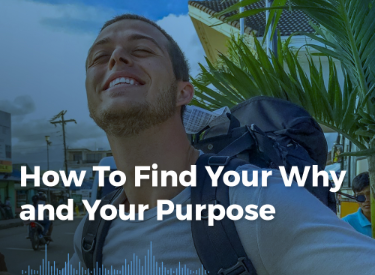 How to Find Your Why and Your Purpose
Knowing why you're doing something or putting an above-average amount of effort into it is crucial to being able to continuously wake up and get after it every day. If you're not driven by an underlying meaning, then it makes it excessively harder to turn what you're doing into something as part of your long […]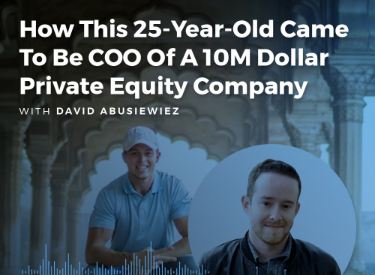 How This 25-Year Old Came To Be COO Of A 10M Dollar Private Equity Company
If you're not sure where you want to go in life or what you want to do, then this episode may just be a great fit for you. David, a good friend of mine accidentally stumbled upon his now dream job with Alpha Rock Capital. David was originally working his way up the corporate ladder […]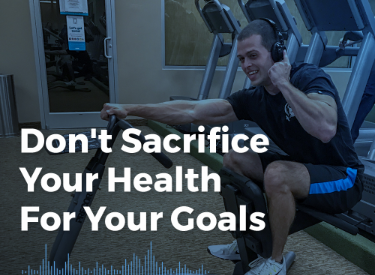 Don't Sacrifice Your Health for Your Goals
I don't think I regret any decisions I've made this far in life, however neglecting my health to make more money is certainly not something I am proud of. Join me as I deep dive into my experience at the hospital and how it brought about a new perspective which should have been obvious from […]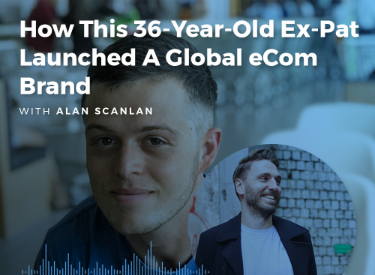 How This 36-Year-Old Ex-Pat Launched A Global eCom Brand
After years of working hard in a family business but not finding the fulfillment, he was after, Alan made a move to Hong Kong. After a few years of trying to find what's next and meeting a few people, Alan curated a business idea and brought it to life with a couple of newfound friends […]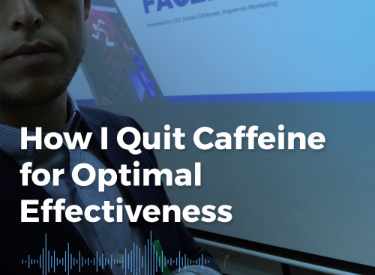 How I Quit Caffeine for Optimal Effectiveness
Like most hustlers, drinking coffee and taking some form of caffeine becomes a staple to getting through long and tough work hours. After getting tired of relying on this 'drug', think that I was performing at my best only when I take it, I realized there had to be a better way to reach maximal […]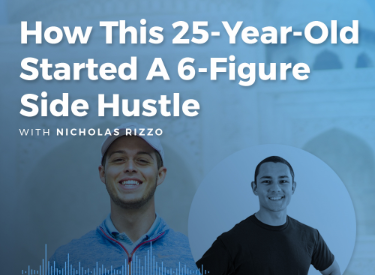 How this 25 Year Old Started a 6-Figure Side Hustle
Leaving college put's people in a position to have to take care of themselves in many ways, but most testing likely being the financial stress. Join me as I interview Nick about how he left college to pursue his true passion for personal training but started a side hustle that eventually manifested into a 6 […]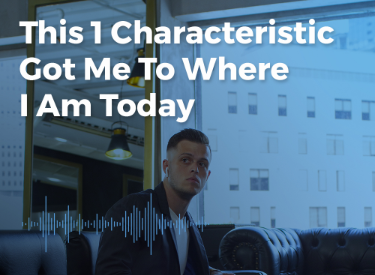 This 1 Characteristic Got Me To Where I Am Today
There is a multitude of skills that make entrepreneurs who they are. For myself, I believe there has been 1 fundamental characteristic of my own that helped me get to where I am in my journey today and never goes unnoticed to most people that meet me. Join me as I dive into what I […]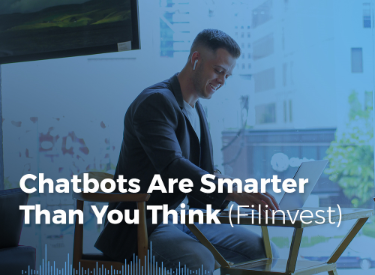 Chatbots Are Smarter Than You Think (Filinvest)
I didn't originally plan to post this as a podcast but after thinking about how big of an opportunity it was to speak for such a well-known establishment, I wanted to share this gem with anyone that may be managing a brand and looking to incorporate a chatbot into their brand. While this may not […]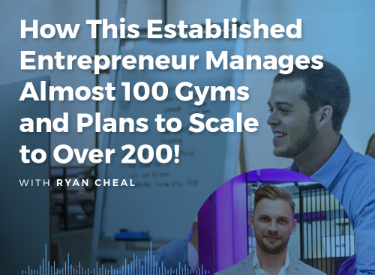 How This Established Entrepreneur Manages Almost 100 Gyms and Plans to Scale to Over 200!
Ryan Cheal is a good friend and mentor of mine, one that's helped me in many ways along my journey the past couple of years. Watching him grow in his current organization from 8 gyms as the Country Manager to the new CEO with over 65+ gyms under his management has been nothing short of […]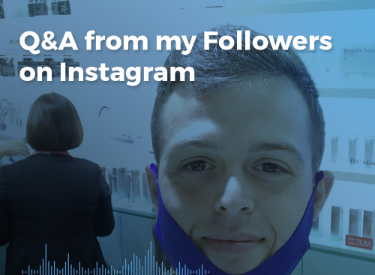 Q&A From My Followers On Instagram
It's no secret that our lives revolve around money. In this episode, I share 6 questions as part of an exercise that I think will illustrate YOUR own views, perspective, and more behind money. This exercise brought me a few new views and ideas that I had not taken on money when I was just […]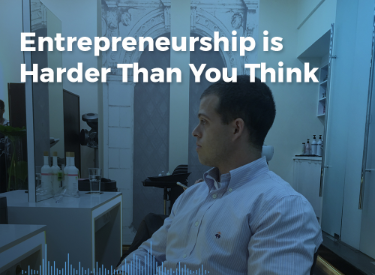 Entrepreneurship is Harder Thank You Think
In this week's episode, I share some of the reasons why Entrepreneurship is so much harder than it looks and why the cool side of it doesn't necessarily align with the hard side of it. Where there's a reward, there always risk and Entrepreneurship is a great illustration of that. Join me as I share […]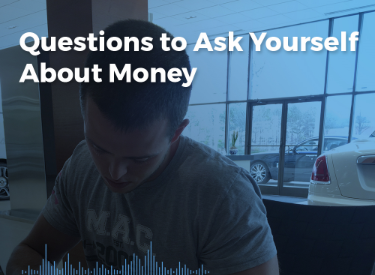 6 Questions to Ask Yourself About Money
It's no secret that our lives revolve around money. In this episode, I share 6 questions as part of an exercise that I think will illustrate YOUR own views, perspective and more behind money. This exercise brought me a few new views and ideas that I had not taken on money when I was just […]